I'm in the process of making a butterfly afghan for my daughter. I'm using the pattern from Annie's Attic,
Dragonflies, Butterflies & More
, To see the afghan I'm attempting, click the "see more pictures" link on that page. I really like the colors Annies chose, but my daughter didn't like their bright colors.. so she chose to have it made in school colors, Garnet & Gold (or as close as we could get to them).
So here's two of the squares for the Girl's afghan, currently being blocked (hoping to reach the specified 11 inches.. mine came out a bit smaller). The one on the left isn't really red, it's more of a rusty orange.. called Persimmon. It's as close as we could get to Gold.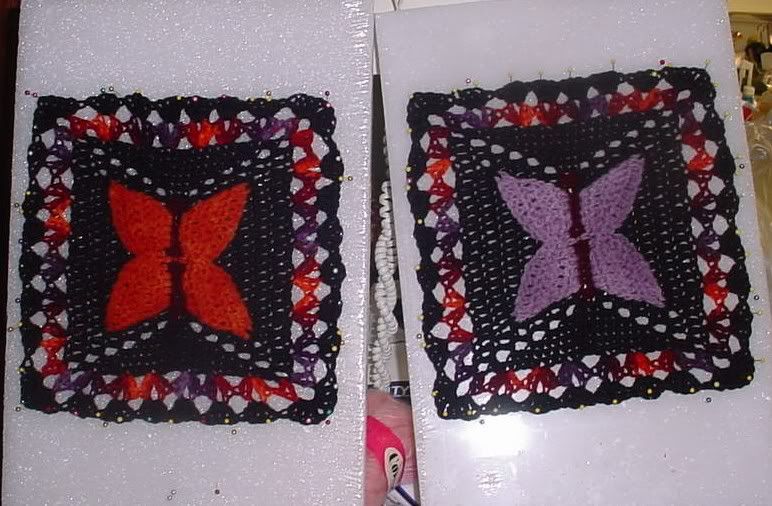 All pictures are clickable to see larger.
I've also almost finished the afghan for my girlfriends dad. Just need to snug up a few loose ends and make a picture and then mail it.