ALL PICTURES ARE CLICKABLE TO SEE LARGER.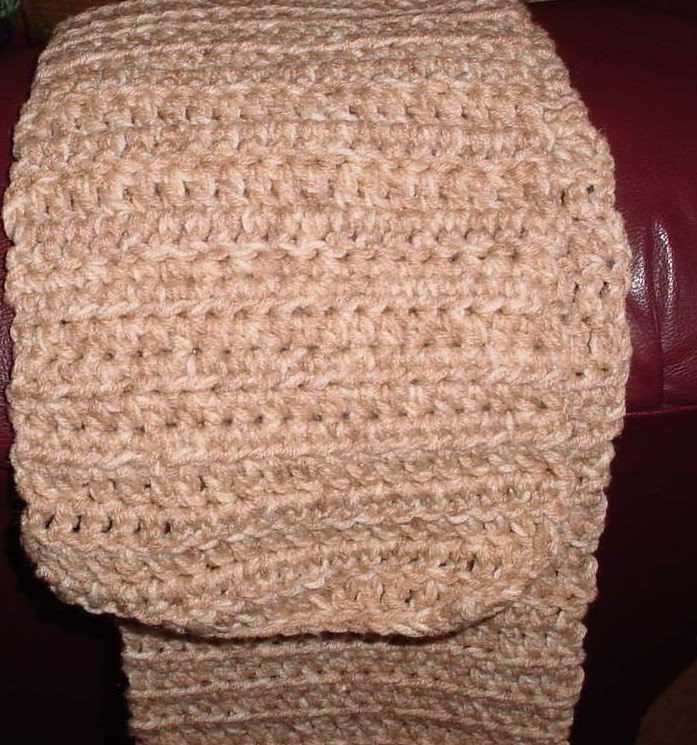 VERY wide scarf.. 2 strands of redheart (don't remember color names.. maybe buff & desert?)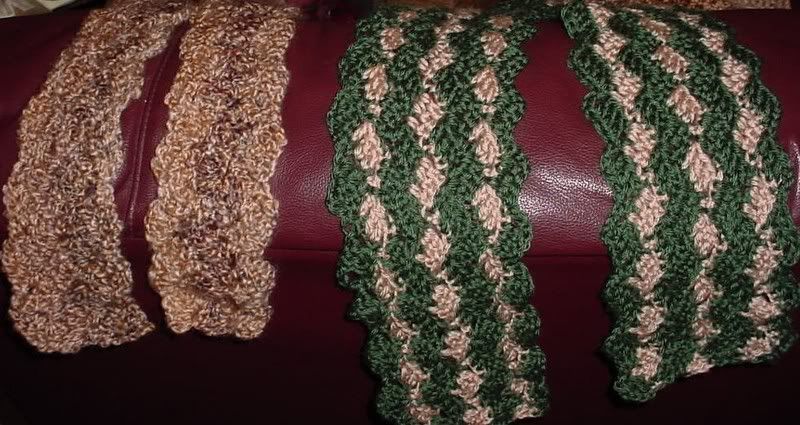 Vertical Waves Scarves, one in Homespun Sierra, the other in SimplySoft Bone and Sage.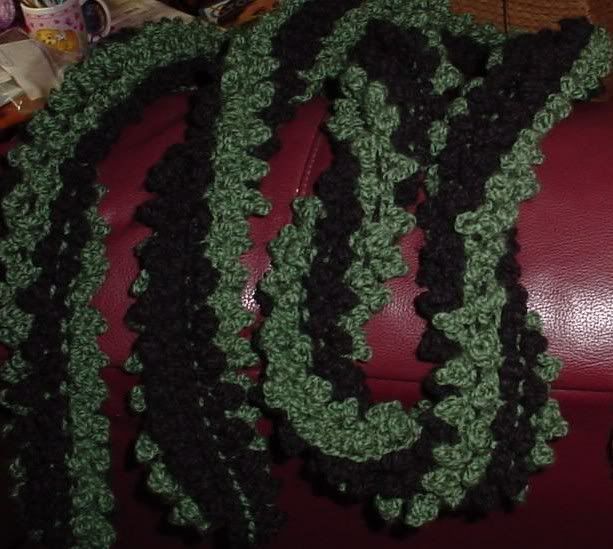 Very Long Loopy Tunisian Stitch..made with Bernat Chunkee (it's actually a lot wider, it curls up on itself. The loops are the WRONG side.. lol.. I made a mistake on the stitch (pebble stitch) but liked the effect, so I kept on.)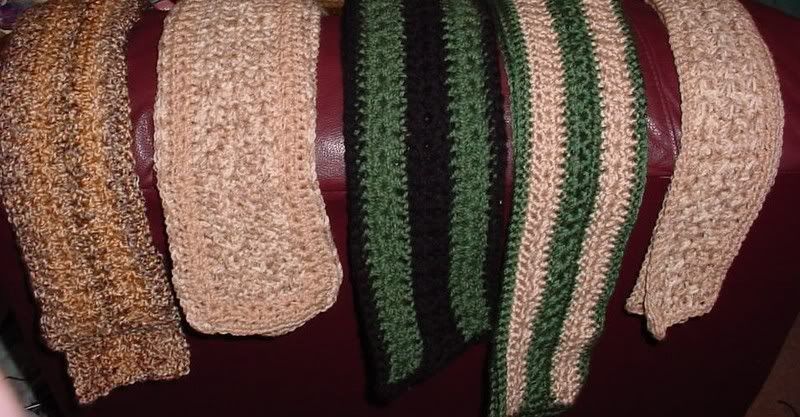 Striped Star Scarves (or should I call it Stars~and~Stripes Scarves?) Some in Homespun, some in RedHeart, some in SimplySoft, some in Bernat Chunkee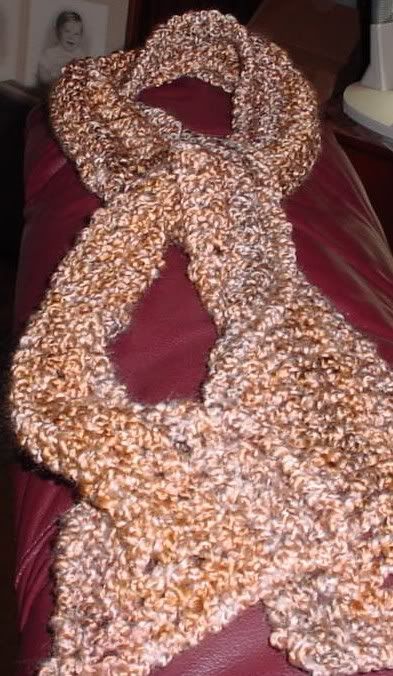 Keyhole Scarf..done in Homespun Sierra.
Pattern for the keyhole scarf found at
Dreamweaver
yarns.
The rest of them I made up.