Can you stand another one? I think I'm getting a little better at this. I'm beginning to learn how to adjust the stitches to get what results I want.... This one unintentionally turned out in a wedge shape.. which I kinda like!
All pics clickable of course.


stitch definition prefelting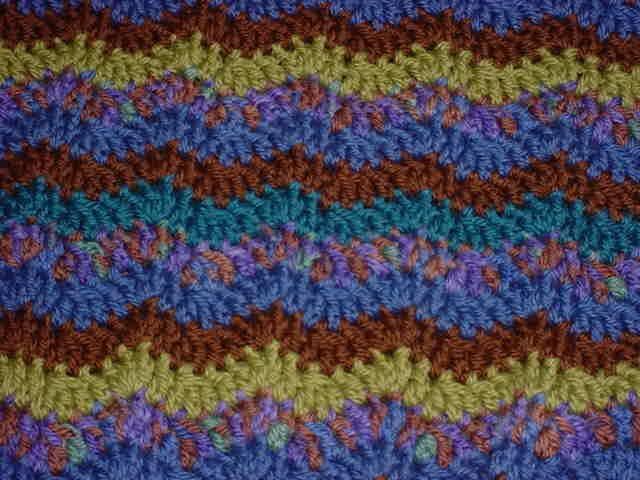 Showing size of bag prefelting. (it probably shrank at least by 1/3..I need to get a pic with a sheet of paper to show the after size)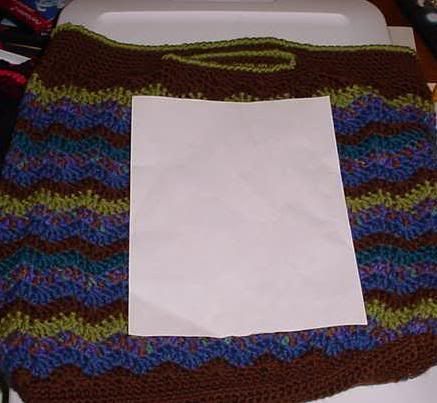 Post felting but pre shaving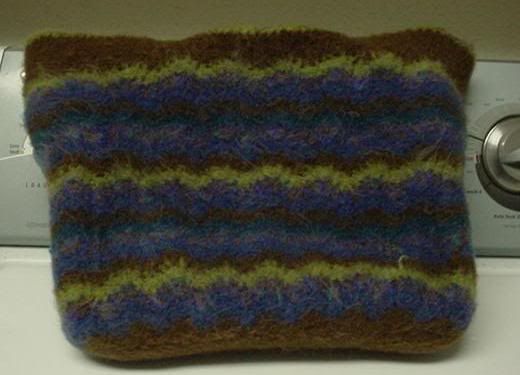 After a Shave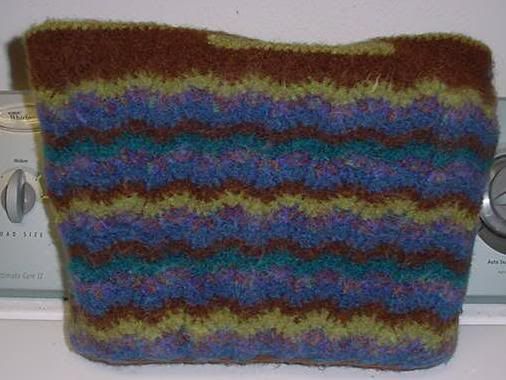 The pattern is from one that was previously posted gratis on Crochetville.. however it's no longer available. At first just the pattern was taken down, but now, the whole thread where we discussed making of the bag is unavailable.
I'm hoping that this means that the designer is moving towards publishing. She's a very talented person and I hope that's what the disappearance of (all of her) patterns means.. and not something bad.
And I owe huge thanks to a couple of generous crocheters who sent me Paton's Leaf Green wool when I ran out at almost the end of the bag. THANK YOU LADIES!