These first 4 are going to someone who is assembling a comfortghan for a friend with ovarian cancer. The yarn is some millends I bought from eBay for the March 08 cancer square drive that I had left over. I don't know exactly what it is, but it feels and works up like Red Heart Soft.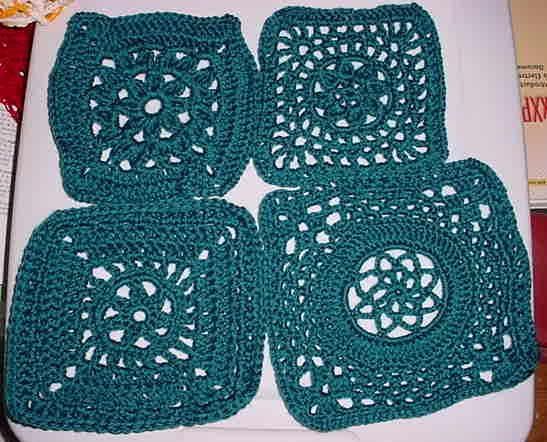 The remaining squares are going to a group raising funds for
Frederich's Ataxia
.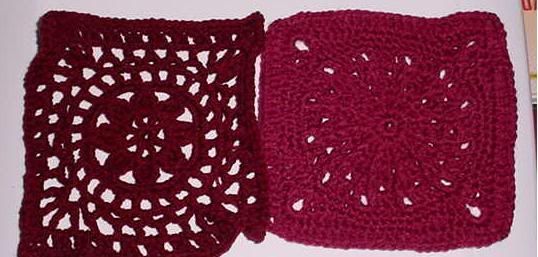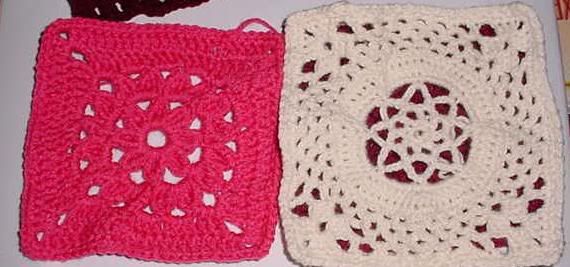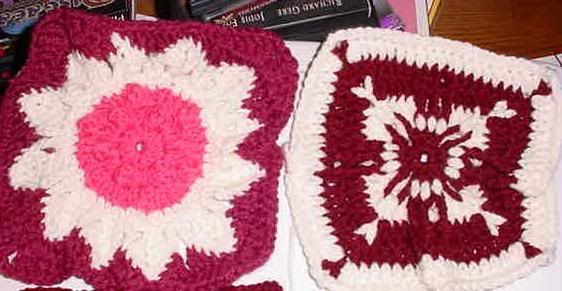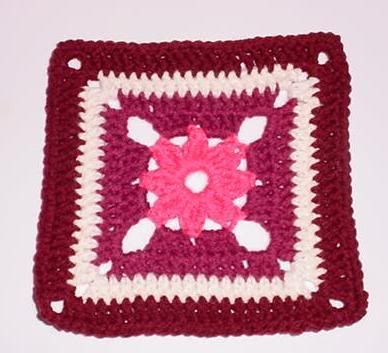 The above 7 squares are half of my goal for the Greek Games at C'ville. I think I'm going to double my goal... things are moving smoother than I anticipated.