I've been felting quite a bit and now it's time to show some of the results.
Found a great buy on Bernat's Feltit in the color "Fresh Poppy" (i think they must be discontinuing this color) and bought TONS of it.. cleaned out the bin ..lol.
I made my own pattern for this.. it's not even written up yet. But I did post the diagram for my idea on my
pattern blog
. I will eventually write up the numbers, but for those who are confident to proceed on their own.. this should give you a starting point.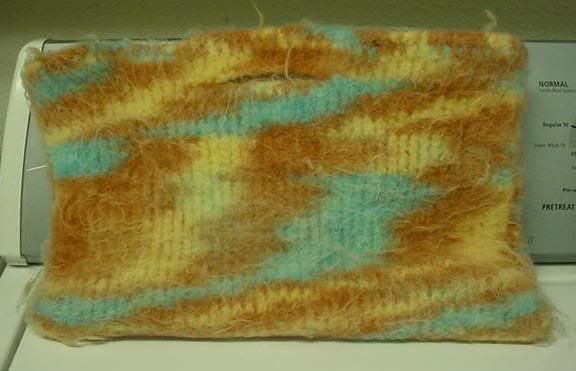 Here's a purse I made for one of the nurses who took care of me during my latest surgery. Her first name is Lisa too. She admired the bags I had with me preop, so I made this for her while I was recovering. I haven't given it to her yet.. I don't know when or if I will see her again.

Prefelting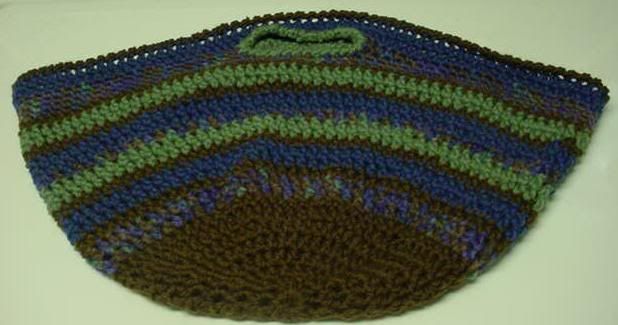 Drying over a woven basket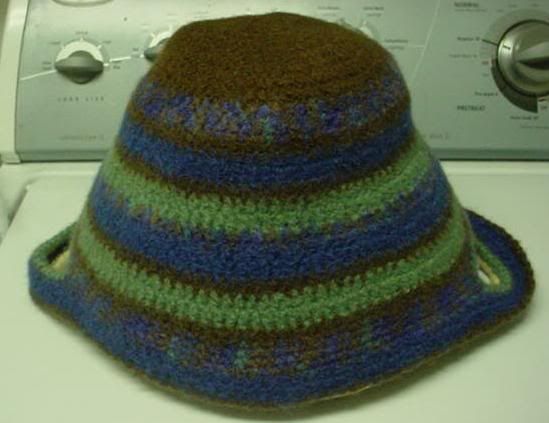 Finished. But it's VERY floppy, in this picture it has a tupperware bowl inside to give it some stability. I will either need to find something to give it more structure.. or felt it again.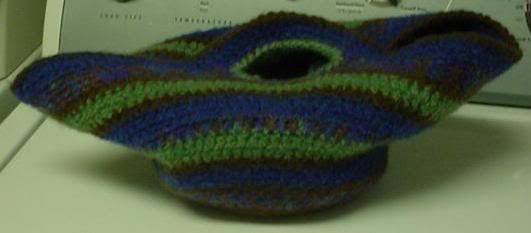 This is a bag I made from the pattern
available here
.


Prefelting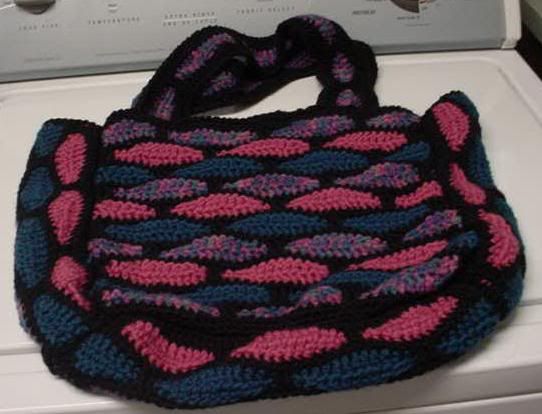 Drying over a Wine Box.. lol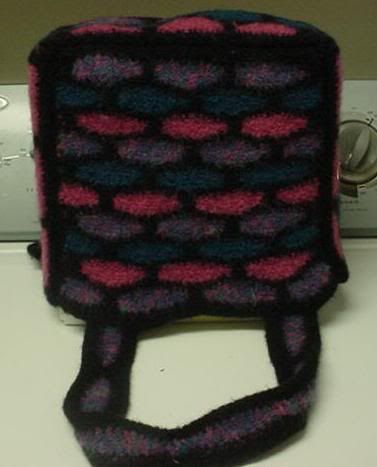 Showing finished size with a magazine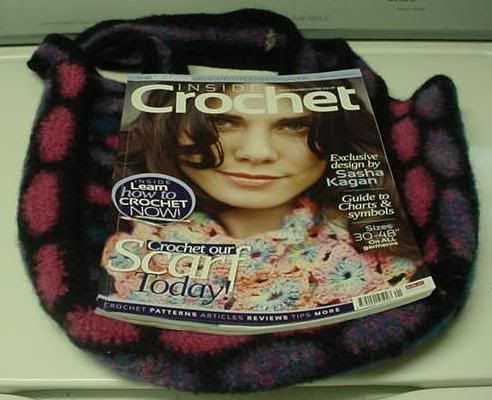 Finished and needing a shave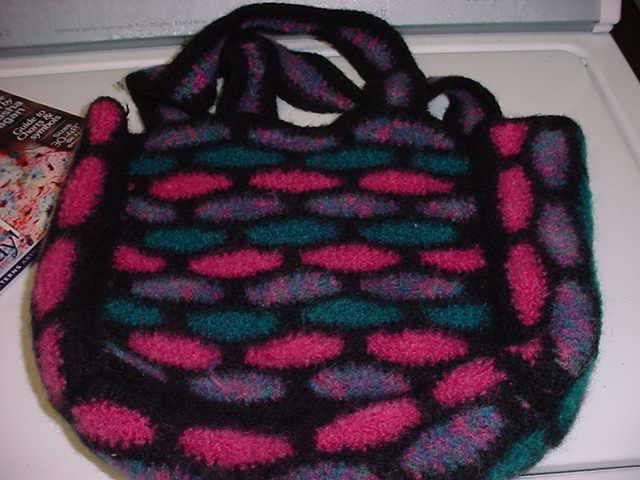 This last one I'm very pleased with. It's one I made from a stitch pattern I found. It didn't turn out exactly like I had planned, but it's great anyways.
The stitch is very yarn intensive, but makes for a very sturdy bag when felted. I would've made it bigger, but ran out of the dark teal.


Finished, with magazine behind it to show the size (still drying).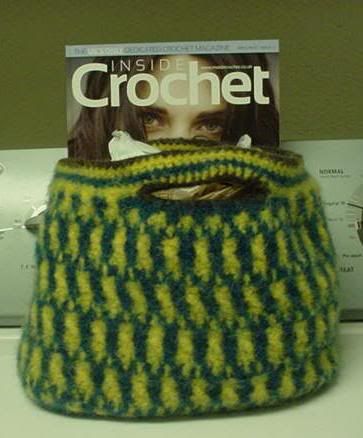 Here it is stuffed with plastic bags, drying.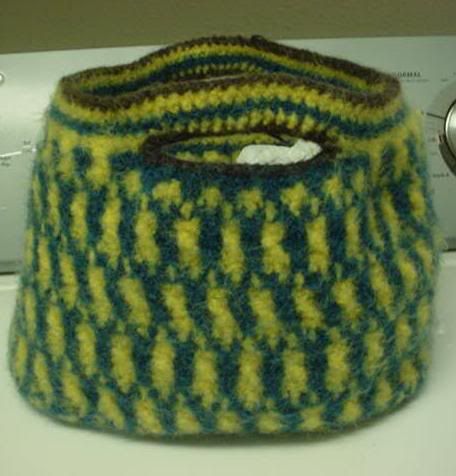 Prefelting with the magazine lying on top of it to show size.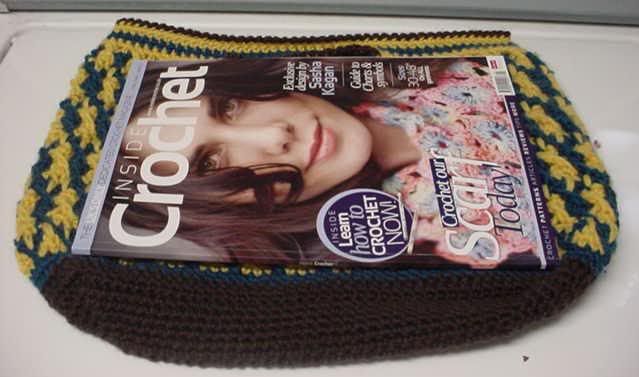 Right side out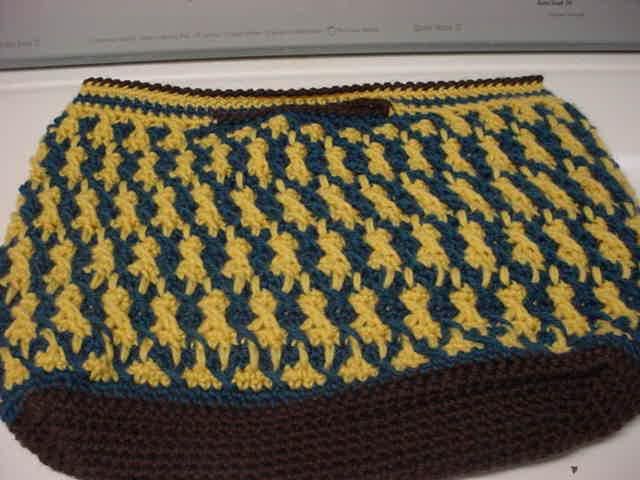 Wrong side out.. which I also think looks attractive.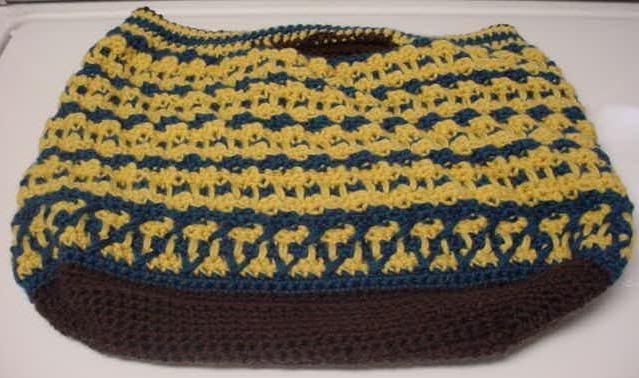 I have two or three more bags in progress.. hope it won't take me as long to finish and post about them as it did these.