Bag is Paton's Merino (black), HL's I Love This Wool (lavendar, pink & yellow), and a variegated wool blend, don't remember the name, but it's by Yarn Bee and is sold at Hobby Lobby.
Had to run through wash cycle twice.
I don't know why my post felting pics are so dim. Same room, same everything.. only about 30 minutes later. sorry bout that.
as always, click the pictures to see them bigger.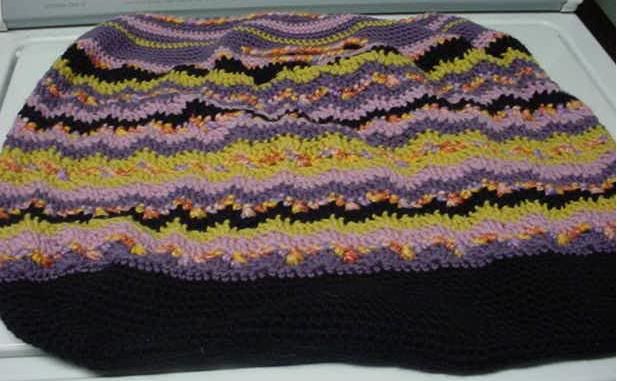 Prefelting. Bag is pretty big, almost covering the entire lid of my washer.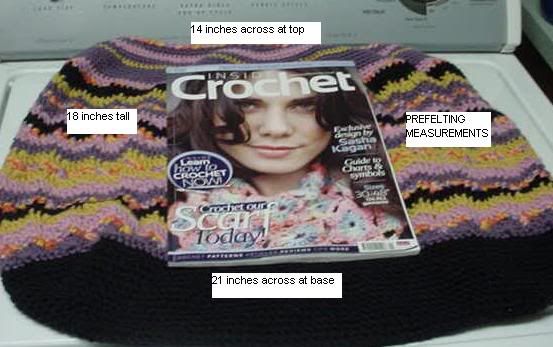 With magazine showing prefelting size.
About 18" tall, 22" wide near base & 14" wide near top.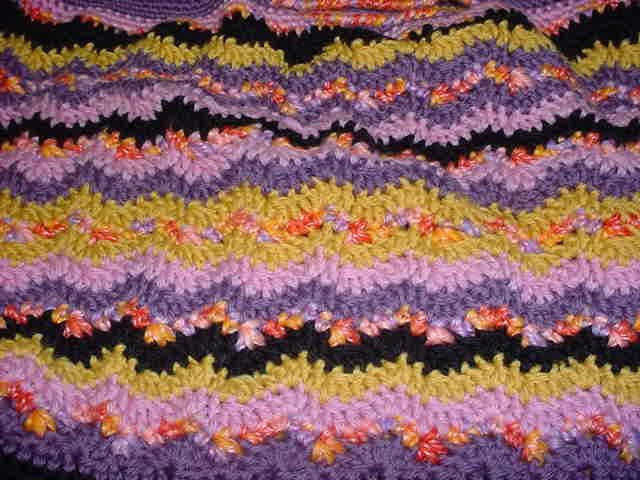 showing the stitch detail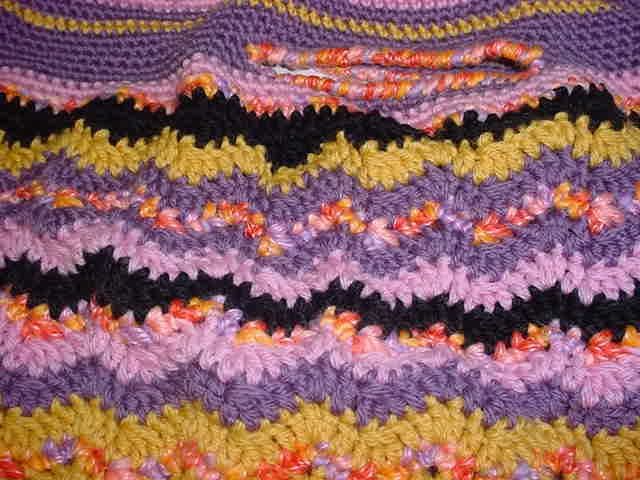 more stitch detail and handle edging.
I did the top edge the same way, just neglected to get a photo.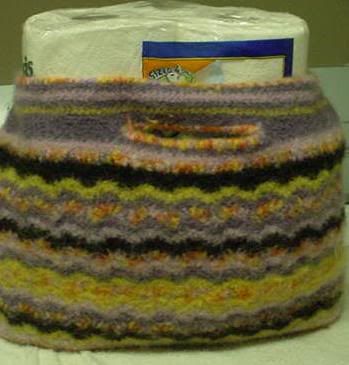 Stuffed and drying.




Bag didn't shrink much at all horizontally, but vertically it shrank about 5 inches.


I think I would compare ILTW to Lionbrand wool, but the colors are a little bit more subdued. It's ok to work with, but I still prefer Paton's Merino. Cost wise, unless Paton's goes up, I think they are comparable. I'm lucky to have a Michaels and a HL in the same town.