I started this thing on a whim.. and have finally finished.
In a hurry, so I'll just put the pics up now and will talk about it later.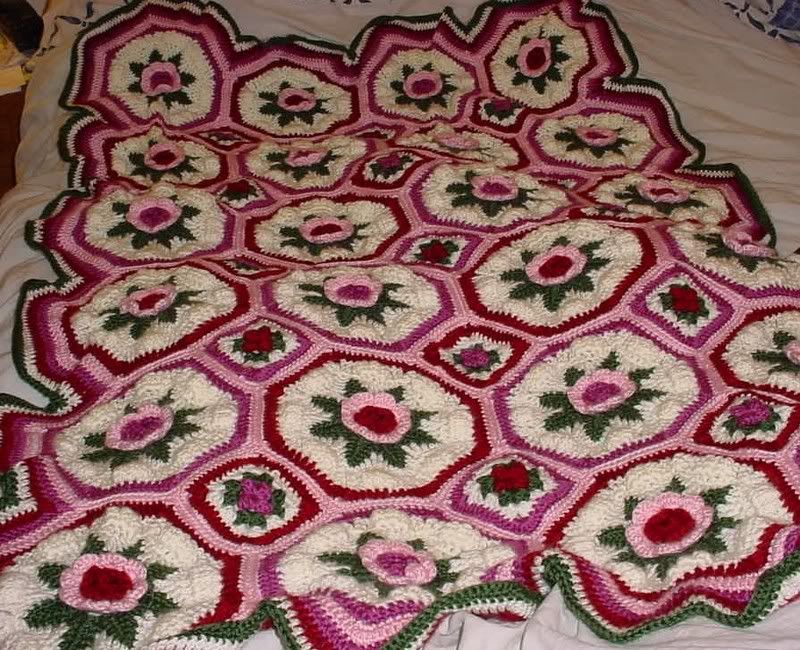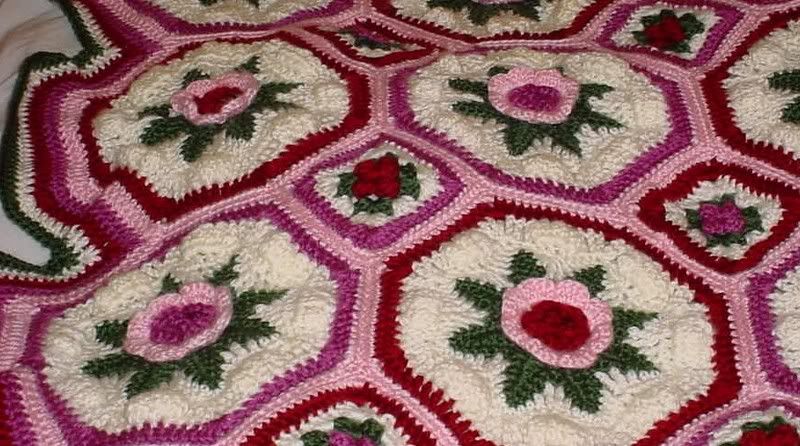 as always, click the pics to see larger.
It's a pattern no longer in print but can be found online:
Picture:
http://megan.cc/RosesBlanket/
Pattern:
http://megan.cc/RosesBlanket/pattern.html
I used Caron Simply Soft in Rose Violet, Autumn Red as the A colors
Soft Pink as B
Dark Sage as C
Off White as D
For those who don't like Octagons, but do like the Roses; This is ALMOST the same pattern:
http://www.angelfire.com/folk/celtwi...tongarden.html
I've gone through and read the instructions and they are very very similar.
(I thought this blanket was much bigger than it turned out to be.. haha.. going around the edge took at least an hour for each round)