Both for Project Linus's support of the
TAPS
"Good Grief" Camp.
First is the Daisy Square (I call the square FlowerPower..cuz it looks so 60's).. I got tired of all red/white/blue and decided to make the centers different colors. I cut off one square in the bottom right in the picture.. oops...it has a pink center.
Made with Hobby Lobby's "I Love This Yarn". Pattern available from a very generous person on
crochetville
. Look for Daisy Charity Square or see a
previous post
for a link to her blog.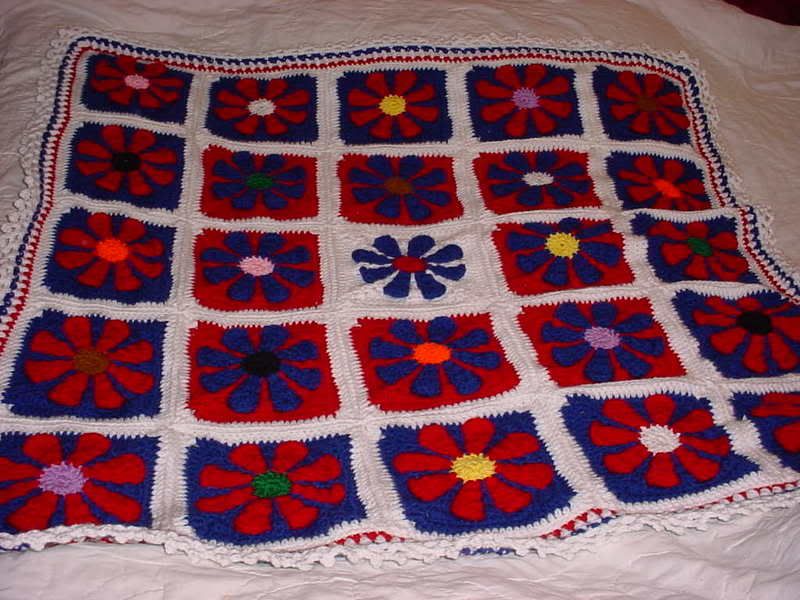 Next is another Hearts & Diamonds..made with all Caron yarn. The red & white are the pounder stuff.. the blue is wintuk. This was my first time to use Caron pounders. I don't like it that much and don't think I'll be buying it again. Nothing really wrong with it.. just not what I'm used to working with. I think the wintuk is better quality.
Hearts & Diamonds is a free pattern by Coats & Clark. It used to be a free tear-off in the stores, but now it's available
online.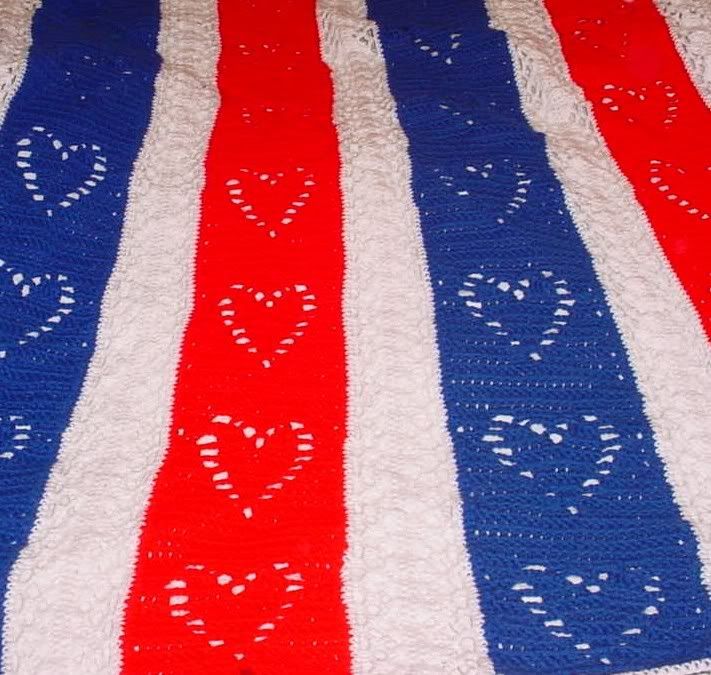 click the pictures to see them larger.