I've neglected this blog for so long.. been incredibly busy.

I just finished an afghan.. didn't know who or what I was making it for, just wanted to make it. I got started because I bought some Vanna's choice to make a couple of squares for a comfortghan that someone else was going to put together, but once I got started.. I wanted to keep making squares.

I couldn't get enough of the same dyelot in two colors, so I did a hodgepodge of what I could get.. here's the results... (excuse the unmade bed.. I'm getting ready to strip it and wash sheets).

The square pattern I used is called "Winter's Dream" and is available here.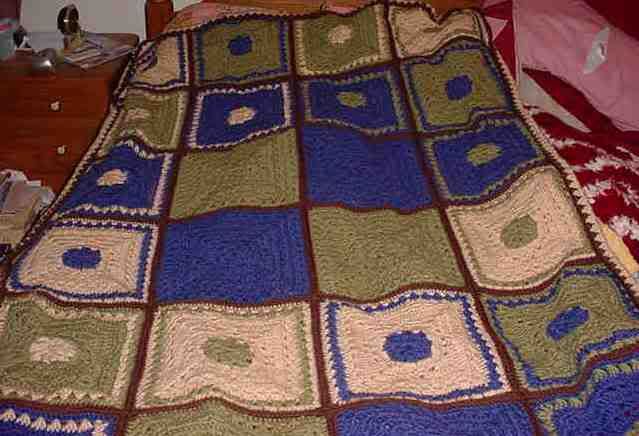 Full view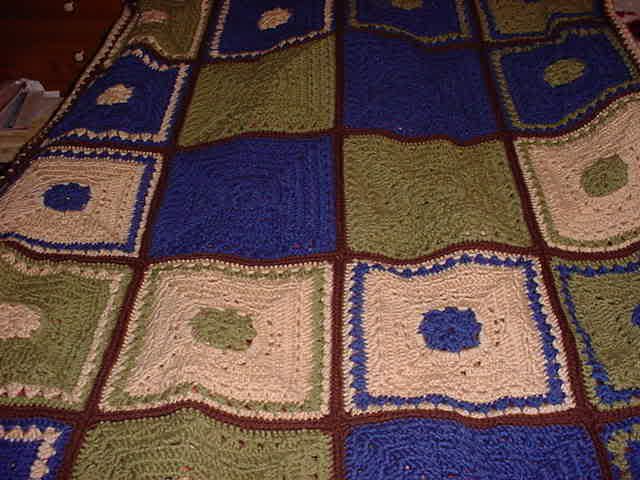 slightly closer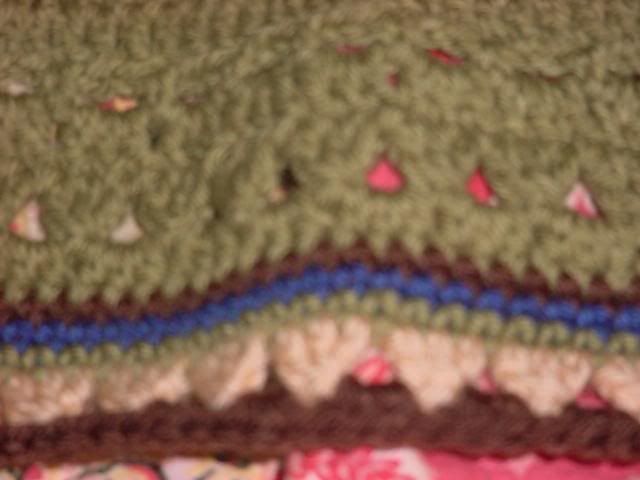 The edging.

The edge is two rows of sc, then a repeat of the last two rows of the square. Right now it's tending to curl a little, but it hasn't been washed yet. I'm hoping that washing and drying will allow it to unfurl.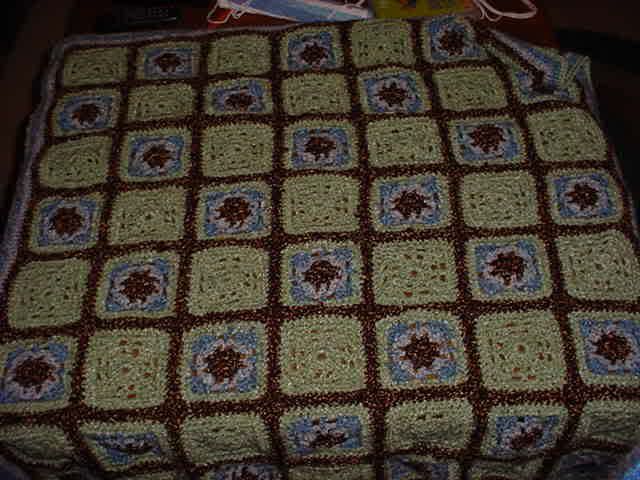 And this is an afghan that I made back in November 2009 with Red Heart Fiesta that I found on clearance.. again not knowing why or who for.. and ended up giving it to a counselor at FSU who was so helpful to my daughter this past fall.

The pattern is called "Little Windows Granny Throw" and you can find it here. I didn't like the fringe, so didn't do it. I think I just went around the edges a few times with sc, but honestly don't recall exactly what I did.

I'm very pleased with how it turned out. I had never used Fiesta before, but quite like the results.

It seems that when I'm inspired to make something, but don't know why.. God eventually lets me know who it is for. Like the VC's afghan shown first.. I just found out one of the medical providers I've been seeing for about a year or so is getting married and moving away. I think maybe it's meant for her.

And last but not least.. is an snuggly blanket I made for myself at Christmastime 2008. I call it a Candy Cane ripple.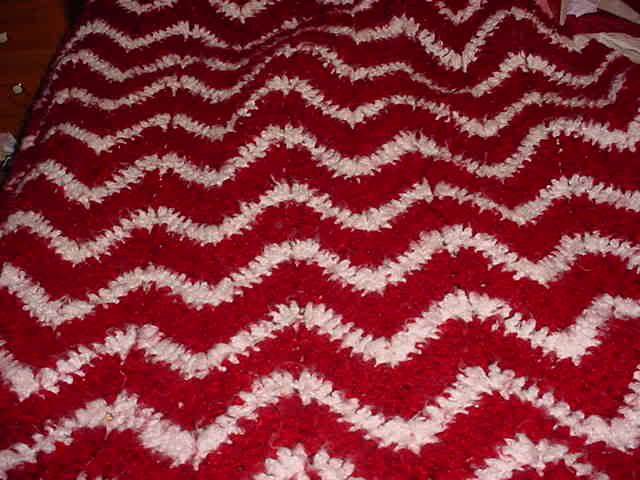 It's made from RH light and lofty. It's so cozy, I love to sleep under it at night. I wish I had a better selection of the colors where I shop.

I don't remember where I found the ripple pattern, any simple ripple would make a similar blanket. :)