Got some more
octagons
completed and sewn together.. thought I'd show how it's growing.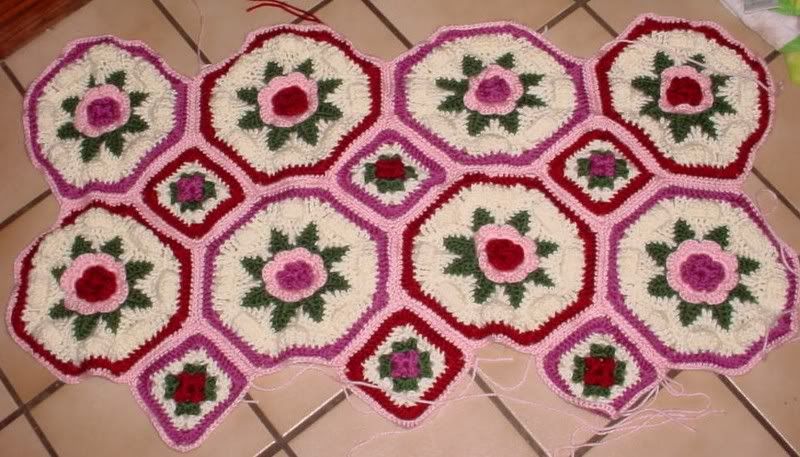 I also discovered that the
Charleston Garden
pattern is almost the same as this one. It makes squares instead of Octagons.. so as my Partner in Crime over at
CALPALS
said.. this solves the problem of how to make a square pillow out of an Octagon.