I used Caron Perfect Match in White, Hobby Lobby's I Love This Yarn in Soft Blue and TMA All Season in CloverPatch (the green). The picture doesn't show the detail of the green very well.. it has tiny flecks of yellow and blue in it.. very subdued.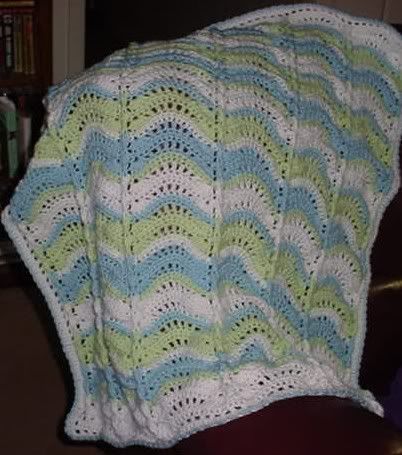 The
pattern
calls for Baby Yarn and to start with a chain of 176; ending up with 175 stitches in the first row. I used worsted weight and chained about 132. I ended up having to undo some of my beginning chain. Eventually I had 118 stitches in a row and 6 "waves" per row in the blanket.
Now to go work on the "Impressive Plaid" blanket I started this weekend while hubby was glued to the tv watching football.