After my surgery, my sister and brother in law came out to take care of me the second week of recovery.
Unlike me, my bil has to have something to do, so I found several small jobs around the house that my hubby and I just had not gotten to, or frankly, didn't know HOW to do.
Here's the results of one of the jobs.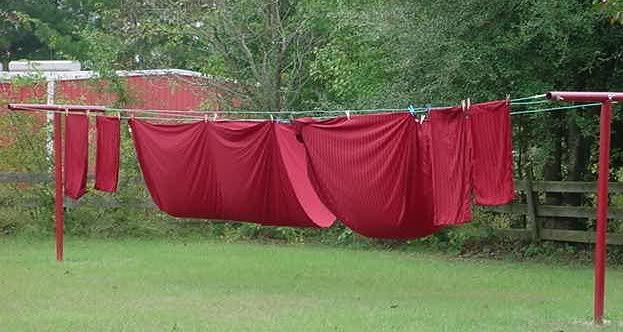 I LOVE the smell of line dried clothes.. and sheets dried on the line are my favorite. They smell of sunshine and childhood. And now that I've reached the 6 week mark in my recovery, I can begin to use it.
Thanks again dear sis and bil for all you did for me. I won't soon forget your loving kindness.
"For whatsoever you have done to the least of these, ye have also done unto me".