Finally got the bag in the washer, but I think I left it too long. Oh well.. so it goes.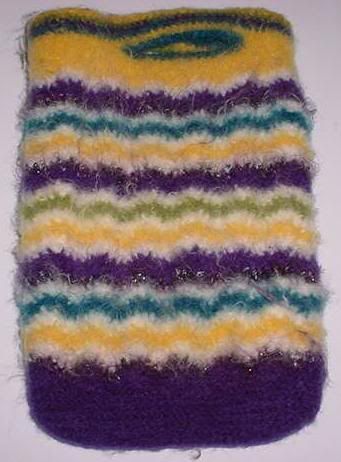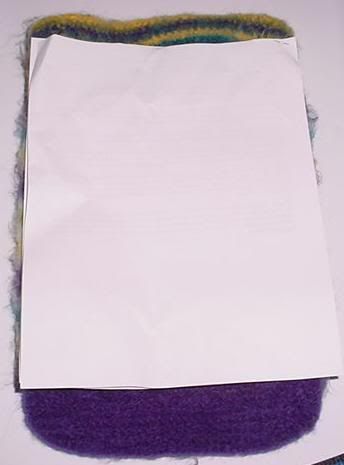 As you can see, it turned out slightly longer than a sheet of paper, and about the same width.
It is very fuzzy, I am considering giving it a shave with a disposable razor. The one I got free in the mail should do the trick!
The prefelting pictures are in the post below the Crockpot Chili post.