I know I haven't blogged in a long long time. Nothing wrong, just haven't felt like doing it.
I thought I'd share an old photograph today. You really need to click the photo to get the full effect.
This is a scan of an old picture that I finally got my dsis in Florida to email to me.
This is my great great grandmother, her name to my Dad & Grandmother was Dani or Danny (a corruption of Granny?) Her real name was Eliza Scott Hall (I think. I've not done my genealogy in quite a while..) She was from Troup County, GA. I'm not sure if Hall is her maiden or married name. I need to go dig out my genealogy books.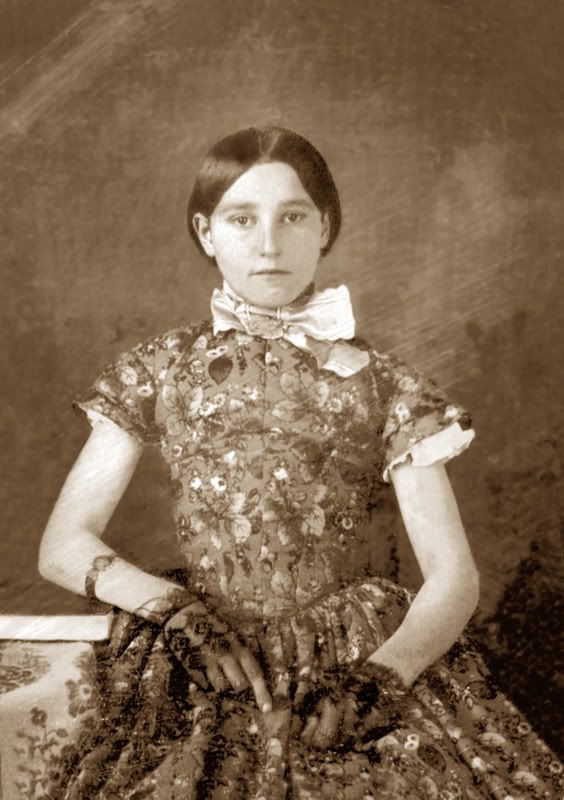 I think she is beautiful and that my daughter has some of the same facial features. I wish I had my dd's permission to post a pic of her face so the resemblance could be seen, but I don't, so you'll just have to take my word for it.
Do you see the lace fingerless mitts? How lovely. And the bracelet or watch halfway up her arm? My dd wears her watch like that.. she's so slender that she often can't find a watch that will stay on her wrist.