Literally, this is just off my hook. Finished and woven in the ends, but not yet lined.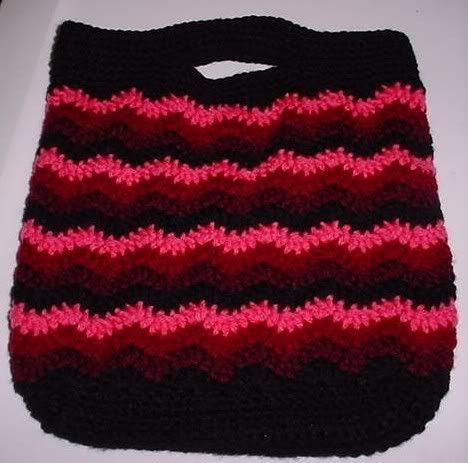 Made from some of the scraps from the Diagonal Hues Afghan shown in an earlier post (G hook and "I Love this Yarn" from Hobby Lobby).
I plan to try it again soon, but in cotton.
Here's the
pattern link
, if someone else wants to try it.