I am going to brag on myself a little here.
I saw a pattern for a square and turned it into a felted tote bag. How cool is that?
Not only is that cool.. I used Tunisian and did lots of color changes.. whoopee!!
Based on the December Square from the Stitch to Win contest at CrochetToday :
Pyschedelic Heart
. I was also a maverick in that I used TKS instead of TSS.
You might have to register to be able to see the pattern, but it's easy and unobtrusive. I had to enlarge the graph to be able to see where to make the color changes, which means I had to d/l an editor for my foxit pdf reader, but once I had gotten that accomplished, the rest was gravy.
(I did write to coats and suggest that they make the graph larger and on a separate page for those of us with impaired eyesight.. or make the graph in black and white and label the squares p, r, o for the pink, red, orange colors.. they wrote back thanking me for suggestions and offered to send me all the patterns. No telling if they'll take my ideas and use them, but at least I'm getting all the patterns already printed out for free. I'm happy.)
I didn't have any orange wool, so I used white. I know white sometimes doesn't felt as well as other yarns, so that made me nervous.

Here's one side: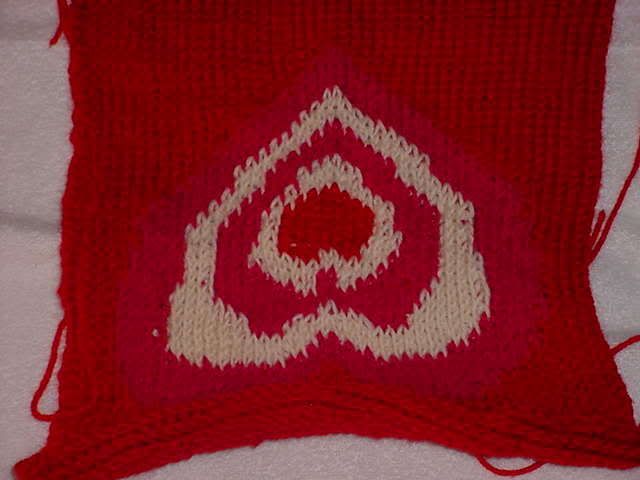 Another side: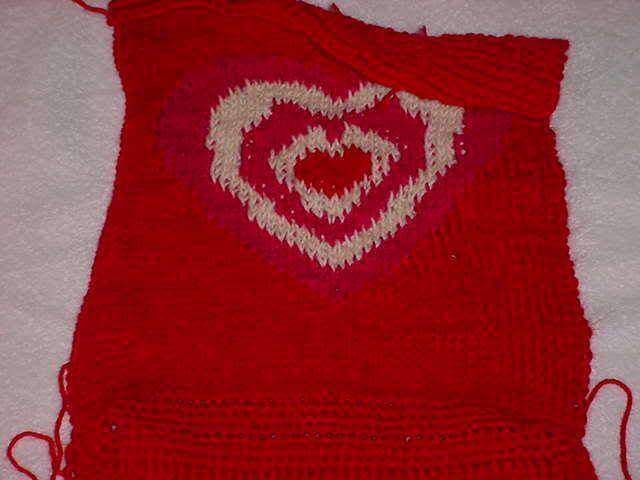 Another thing that made me nervous was all the color changes.. would they hold together during felting?

Here it is this past weekend, 99% complete, waiting for handles and to be seamed up.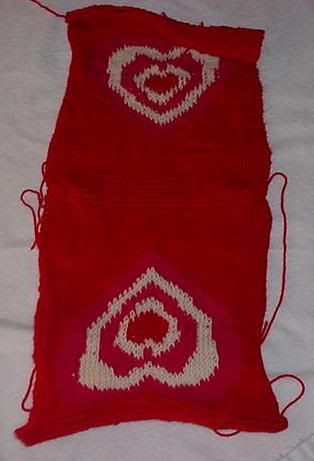 This morning. I finished making handles. Ran out of enough red to make handles and finish off edge, so used some hotpink too. I think it actually looks nice this way.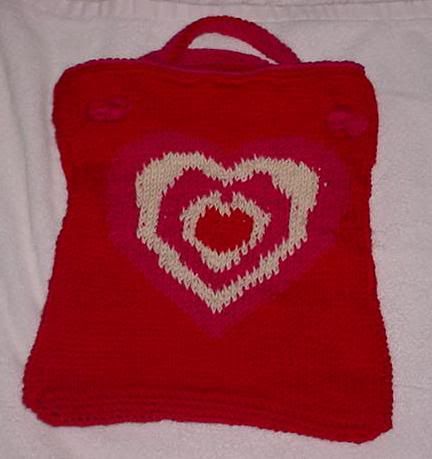 Just another photo. Prefelted the body measures about 11" wide by 14.5" tall.. about the size of a legal sheet of paper.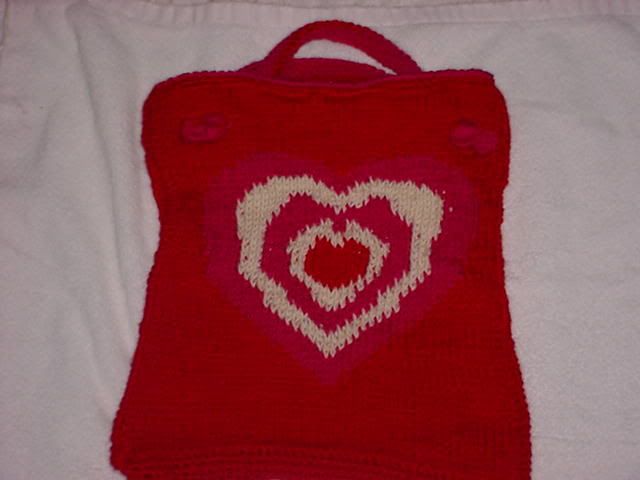 I threw it in the machine with a tiny bit of Gain liquid detergent, hot water and permanent press cycle. (We have soft water..so I can get by with tiny bits of soap). I stopped the machine at the end of the wash cycle before it spun.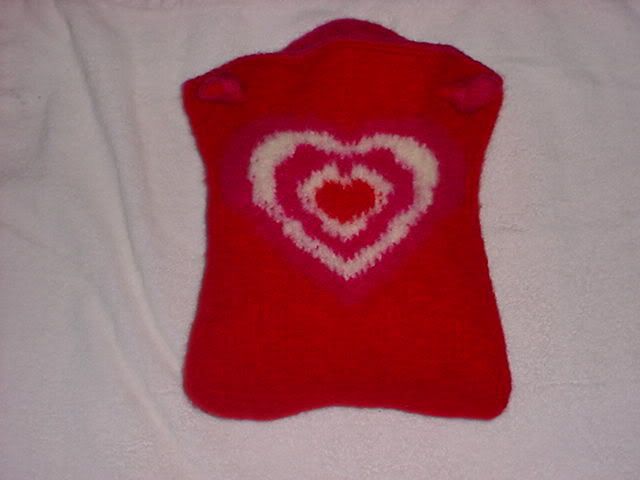 A better angle where you can see the handles. I'm not sure if I like the short handles. If I were plannning on keeping it, I might redo them.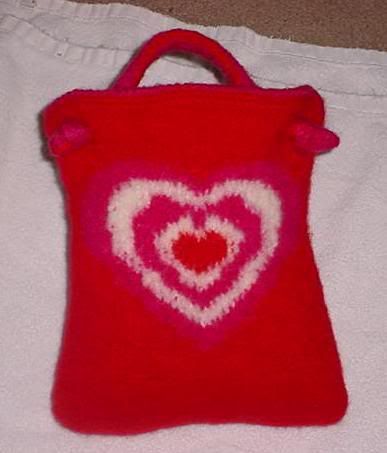 The finished size is about 12" high and about 9" wide. Not exact measurements cause I measured while it was stuffed with plastic bags drying.
What do you think? I think I love it!!