I found a place online that has my favorite quick (about 50 hours worth of work) afghan/throw.
here tis:
http://www.purplekittyyarns.com/free-patterns/afghan-patterns.html
and click on the Hearts & Diamonds pattern.
I wish it wasn't in PDF form.. but I can live with that.
I think I have pictures of the afghan I made from this pattern near the beginning of this blog. I went and found them and reposted. They should be clickable, ie: you can click them to see a larger picture on another page. Close the page that opens to return here.
Rose & Cream Red & White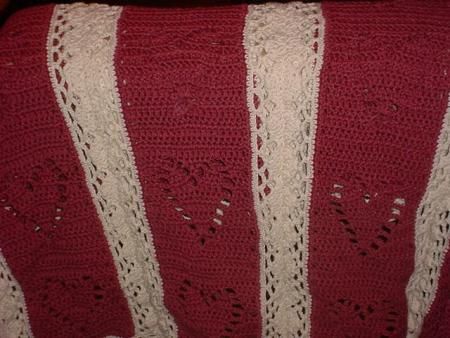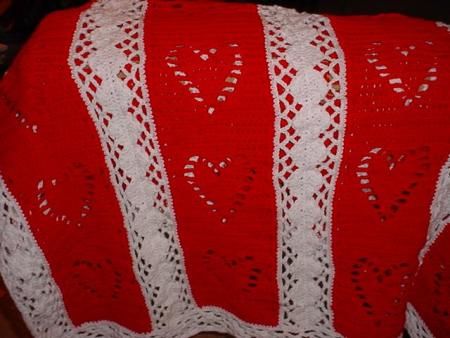 I've made one for each of my sisters and my sister in law. Also for my two bosses and a friend. The love just grows and grows.
My thanks to Julie and Evelyn from Crochetville for leading me to the Purple Kitty site.