My own creation: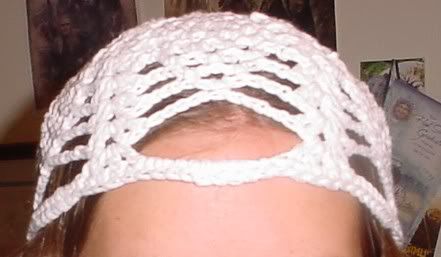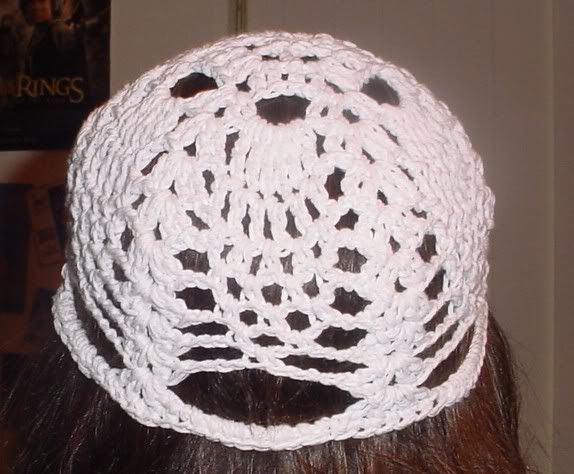 White ones made with Aunt Lydia's Baby Denim in White and an I hook.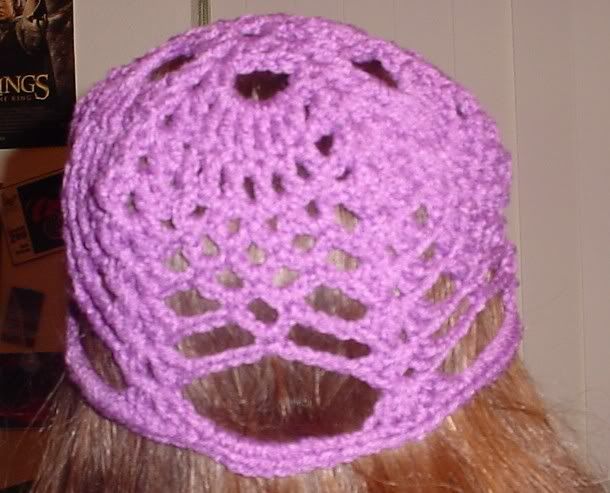 Purple (it's really a dark purple.. looks orchid because of flash) is Red Heart WW and an H hook. I like the look of the Baby Denim better.. I did the RedHeart just to see how it would work up in a commonly used acrylic.
Modeled by my adult daughter. Face not displayed for internet safety and her request.