Is this the little girl I carried?
Is this the little boy at play?
I don't remember growing older,
When did they?
oh, alright.. I love that song. And the name of this afghan is Sunrise, Sunset. And all the time I've been working on it, the song has been going through my head.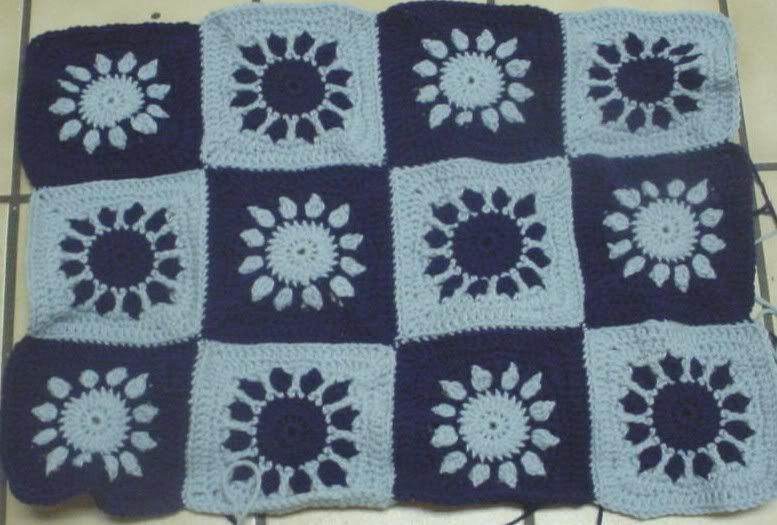 It's still in progress, but thought I'd show off what I have so far. This is TLC Essentials in Navy & Steel Blue.
The pattern is free at www.coatsandclark.com You have to search for it, it's not easily found.