I've started another afghan (somebody shoot me!!)...
I started Feb. 1st.. here's my progress so far.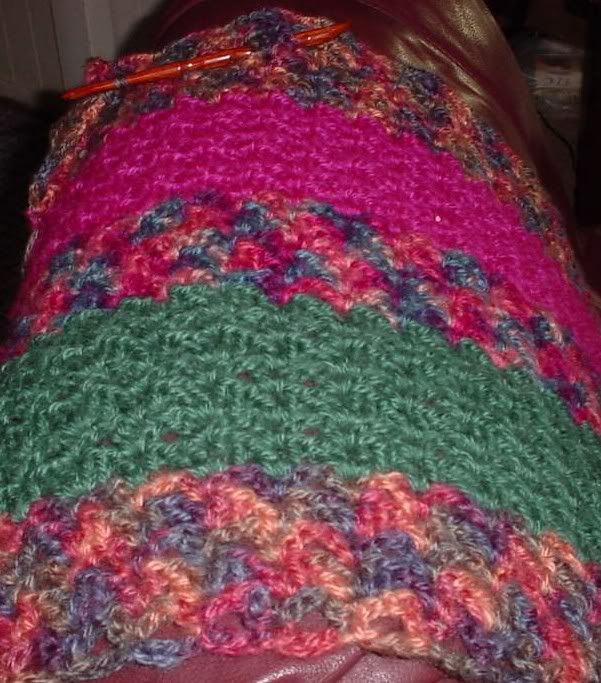 Using various colors of Jiffy and Caress.
I've gotten this far by crocheting while my son and I watched the mini-series SHOGUN on dvd. One disk a night. We finished it last night.. now I have to find something else to crochet to, preferrably long and interesting.
Today I will be working on another project.. as it is Super Bowl Sunday and I despise football.