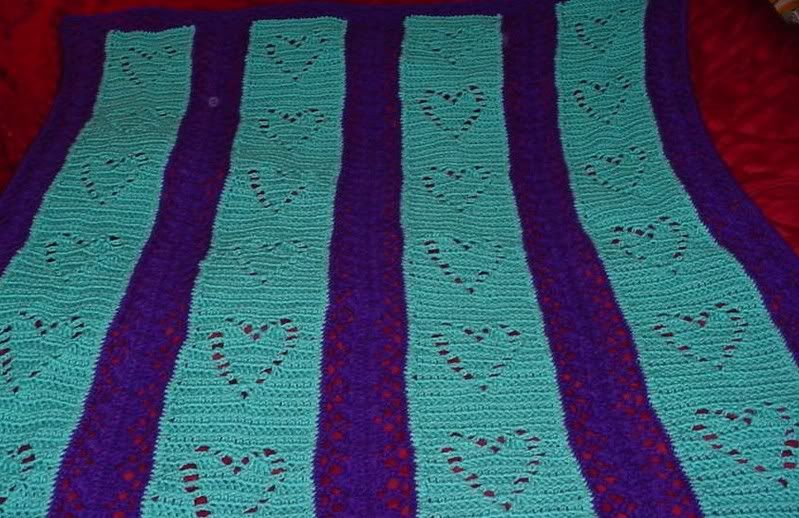 I'll probably give this to ProjectLinus for a teen, unless some other good use comes up for it. A little too femine for my ds and dd has enough blankets at the moment. And I did this pattern for all 4 sisters & sis in law a while back.
Did this to bust stash. Using 4 skeins of Red Heart kids in color Jade (sure looks turquoise to me) and 3 skeins of RH super saver Amethyst. Had to buy 1 skein of RH Turqua to finish out the heart sections (couldnt' find RH Kids).. I was short only 1 oz!! GRRRrrrr
One of my favorite quick (and free)
patterns
. Thinking of doing one in RWB for ProjectLinus for their memorial day drive.