Here's a funny fish purse I made back before Christmas.. just for the heck of it.
Shown with mouth closed and then open (drawstring closure).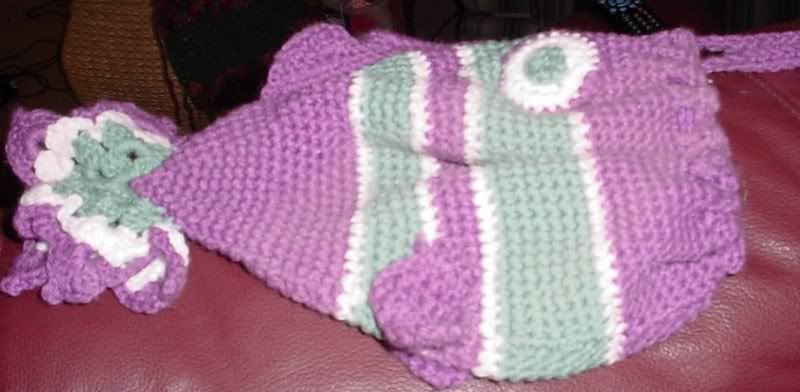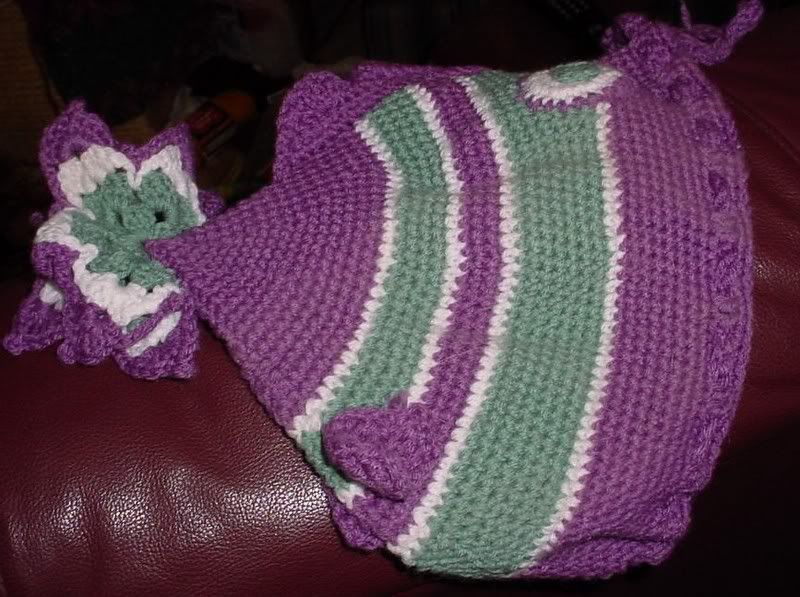 Please click for more detail
I made this out of some RedHeart that Michaels was clearancing out at 50 cents a skein.. they only had 1 of purple and 1 of green left... what a bargain eh?
Sending it off to my great-niece in Florida care of her Granny (my sister). Hope the little girl will enjoy it.
Oh.. the pattern is available on
Crochetville
.