I'm getting ready to make a delivery to Project Linus, so I'm getting pictures posted of things I've had made for quite a while.
I'm not super speedy at crochet.. just am really bad (or good?) at procrastinating at making pictures of my work.
Material: Caron Simply Soft Quick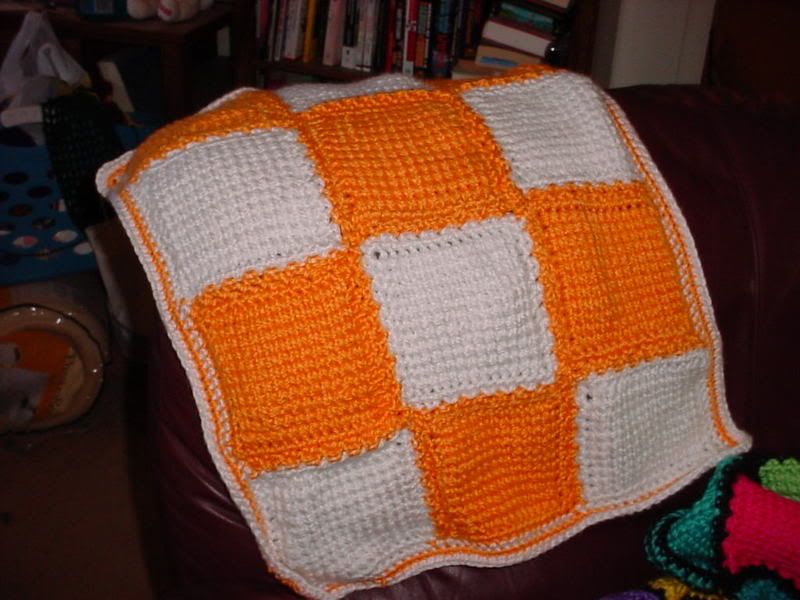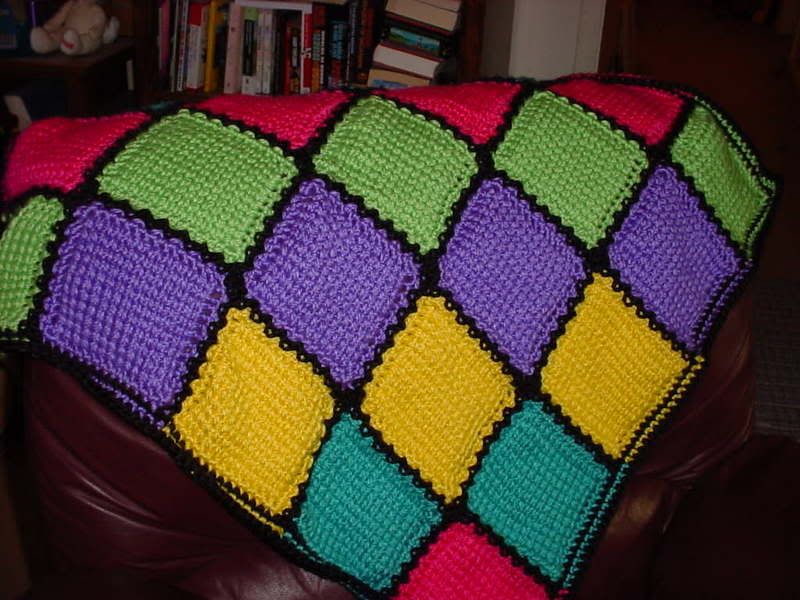 Please click to enlarge
The top one I made first by the pattern provided by Caron on the label of the yarn. They are Tunisian squares, made on a regular (non-tunisian) P hook. It was a tight fit, but as the squares aren't really large, I managed to squeak by. I will probably have to enlarge this one (which will mean frogging the border) and adding more squares. It's a bit on the small side for Project Linus purposes, but I will take it to our coordinator first and see what she says.
The second one is made of the same yarn, same pattern, but a size N Tunisian hook. I just made more of them and joined with black. I realized after I made it how 70's looking it is!!