Ya'll might remember me posting about a
fish purse
not too long ago.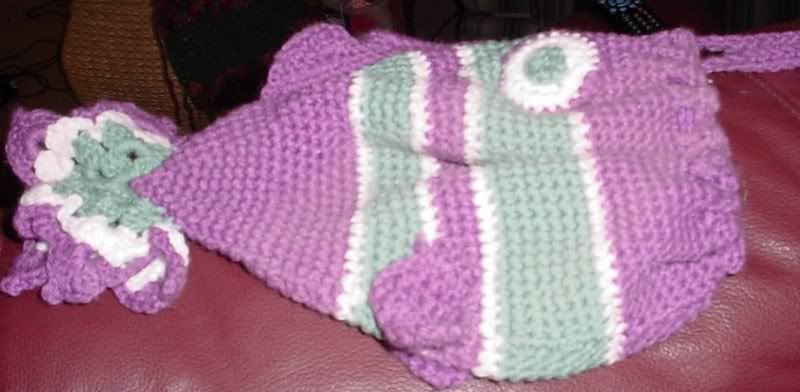 I was planning on sending it to my great-niece via my sister. Well, I did send it last Monday and finally remembered to email my sister about it today to see if it arrived and if K liked it.
Here's her reply:

Well, I didn't even show it to her. I liked it too much to show it to her!!!!! I figured I could use it a few times before I let her use it. She has so many pretty things, princess stuff……..dresses with veils and scarfs, purses, jewelry, shoes, ribbons for her hair……………..

I couldn't help it! Too cute!! Maybe I'll let her have it next year! I know I'm a terrible "granny" but ………it's just too cute to pass up.

I'll probably break down and offer it to her in a few weeks…………

For K*** and myself, thank you for the fish purse. Just too cute…you should do one in Nemo colors.

They say having kids around keeps a person young at heart…………it may be true.


P.S. I even tried it on as a hat! It's cute that way too.
I thought her comments were very funny (and flattering) and wanted to share with ya'll. I wish I had a picture of the fish hat. I'll ask her for one and post it if she will allow.