Here's a blanket made with some Joanns Classic Sensation Yarn. Comes in huge 11oz skeins. Very soft and fuzzy.. fun to work with, but a bit difficult to frog.
The stitch is from "Harmony Guide, 220 More Crochet Stitches" that I got free, courtesy of Walmart messing up two of my orders around christmas (
see this post
). No name to the stitch, but I tried to follow the directions for VI.26
If you have that book, you can see it does NOT look the same (the one in the book has a lattice look). I wonder if what I came up with is in a book or has a name?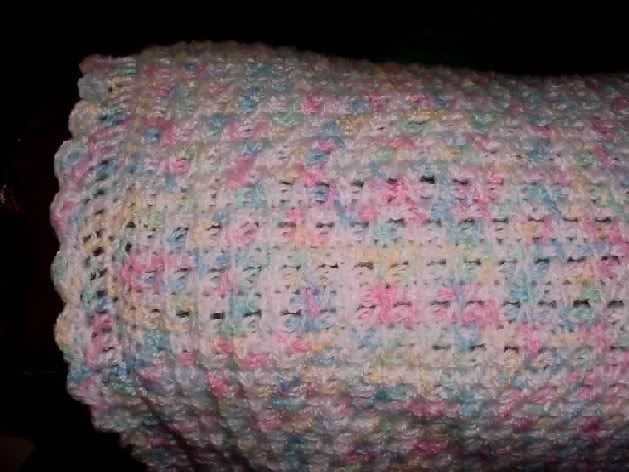 please click to see larger
The yarn label says to handwash.. but I ran it through the handwash cycle of my machine and tumbled it on low.. and it came out just fine.