I took an online Tunisian class with
Kim Guzman
and would like to show the results.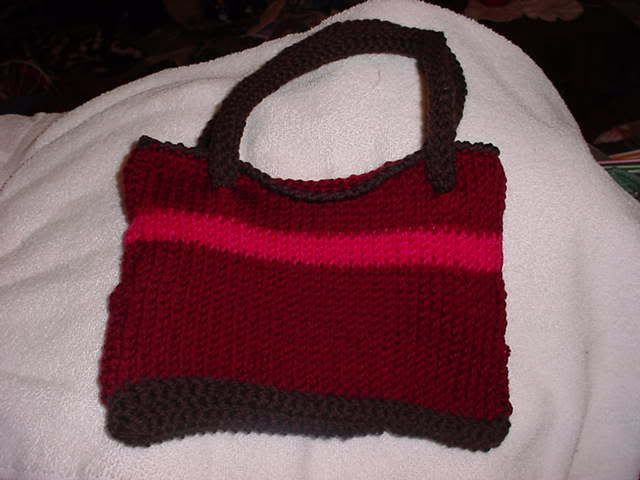 Prefelting Right side out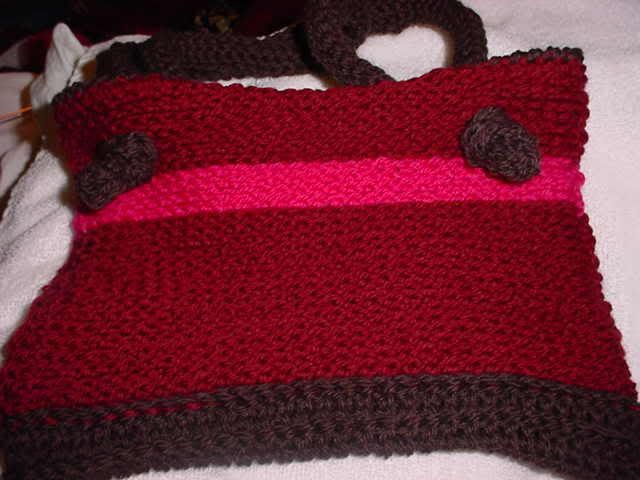 Prefelting Wrong side out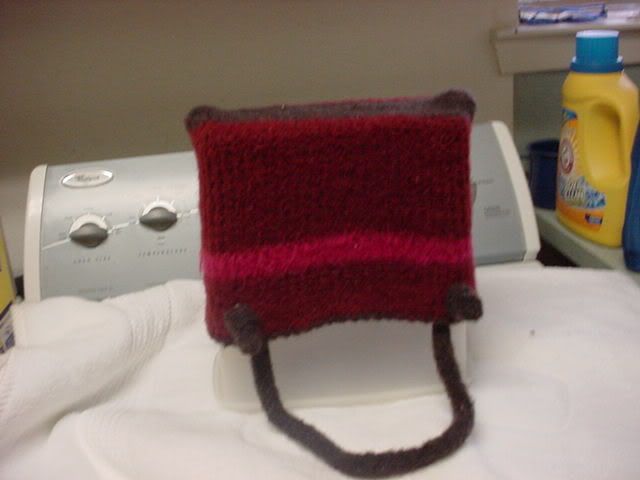 I changed my mind about placing the handles before I felted and moved the knots to the outside.

Drying over a cereal-box-sized tupperware.

I think the tupperware is too large, so I will probably stick this back in the machine and find a smaller box to dry it over. It will also need a going over with a disposable razor after it finishes drying.

The Taupe and Burgundy are Paton's Classic Merino which was a Christmas surprise from Maddie.. a friend at CalPals.. Thanks so much Maddie!! And the Pink is some Lionbrand Wool.

And something I've discovered about felted purses.. velcro sticks to them wonderfully. I have a small cell phone and glasses cases that came with another storebought bag that have velcro on them.. they're GREAT in my felted purses.. they don't wander off. Stick right to the side of the purse where I stick them.